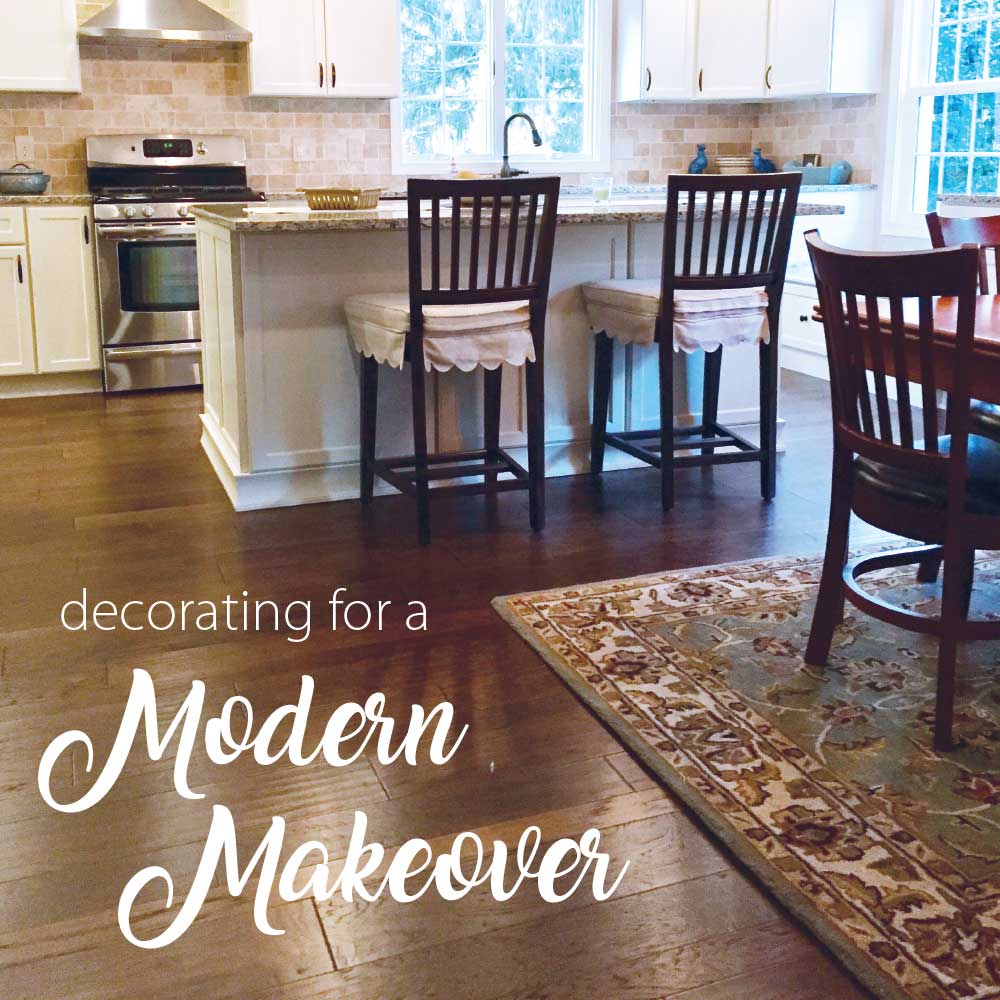 Kitchen renovations continue to rank as one of the most frequently chosen remodeling projects in homes across America. According to the National Association of Home Builders, 79% of homeowners seeking to refresh an area are choosing their kitchens, and they are emulating culinary environments that are trending on television shows and in home decorating magazines. The modern farmhouse trend, with its painted cabinetry, quartz countertops, wood floors and gadgets galore is taking center stage in re-dos that are revitalizing the heart of the home for cooking, entertaining and enjoying life.
When clients hire me to assist them in designing their new kitchens, there is a list of questions I use when interviewing them to help guide them through the upcoming project. Remodeling this area of the home is a big task and it will create much chaos for the home's inhabitants by upending their daily routines, causing them to share their home with numerous workers and putting a pretty big dent in their bank accounts. The most successful renovations occur when we have a clear direction on design, budget and timeline.
Budget
Please do not be fooled by the budgets that are given on home remodeling television shows. Generally, they are not factoring in the labor costs for their projects and this will cause you to enter your undertaking undercapitalized! Hire a builder or general contractor that will help you organize quotes for all aspects of your endeavor so you can decide how much you can afford to do. Always be prepared for surprise additional costs that can come when walls are torn down or floors are removed. The older the home, the higher likelihood that you will incur issues and hidden problems.
Occupants
How many cooks will there be in the kitchen? Will family and guests be hanging out in the space? These questions will help you to decide if an additional prep sink is really necessary and where it should be located. They will also help you understand the size and shape of your island, and whether it will be built at counter height or if it will have a raised bar height in the front.
Layout
The key to efficiency and the pleasure from working in the room is in the arrangement of appliances, sink and work surfaces. Minimize the amount of walking required and maximize work surfaces and storage capabilities. Ever heard the term "kitchen work triangle?" The kitchen work triangle connects the three main work areas: sink, range and refrigerator. A general guideline of distance between those areas should be no less than four feet and no larger than nine feet, making the sum of all three sides somewhere between 13 feet and 26 feet. Many kitchen layouts cannot accommodate a perfect work triangle, so think convenience when creating your space.
Product
In the ever-growing modern farmhouse trend, granite countertops are giving way to quartz. Stainless sinks are being replaced by single-bowl farmhouse sinks (which by the way can blow your budget as quality sinks can cost $1,000 or more), and subway tile backsplashes are being derailed by chevron or cinquefoil designs. White, grey or cream-colored cabinets neutrally dominate against the back walls while darker-colored or stained islands ground the centers of these cooking spaces. Stainless steel appliances, which have been criticized for their difficulty to keep clean are now being replaced with black stainless steel counter-depth-parts.
Storage
Adequate storage means clutter-free counters ready for working and cooking. Current kitchen trends are showing open upper shelving rather than cabinetry or glass-fronted doors. You had better be ready to be quite orderly and organized if you are going to implement those elements into your remodel! You'll also want to think carefully about doors vs. drawers and pull-out shelves vs. adjustable shelving.
Lighting
Think layering of lighting for task, ambiance, and look. Use can lights for the overall task lighting, decorative pendants over the island and coordinating lighting over the dining area. If cabinetry stops before the ceiling, dimmable LED strip lighting will cast a warm glow around the kitchen, and always consider using the same lighting undermounted onto the bottoms of your upper cabinets. It will provide additional task lighting as well as a decorative effect that will highlight countertops and backsplash.
Flooring
Choose your flooring not only for aesthetic qualities but also consider what it will be like to stand on, and how it will stand up to spills and traffic. Wood floors are chosen more frequently now instead of tile, engineered wood floors more so than solid wood. But pay attention to the new trend in flooring, luxury vinyl tile or LVT. This flooring, primarily layers of PVC vinyl, comes in a high definition wood look that is comfortable underfoot and is waterproof. It is also easy to install and easy to maintain, which means more time sautéing, entertaining and enjoying your newly renovated cookery.
Using the above outline, and partnering with the teams at My Floors in Galion, Ohio and Roberts Brothers Painters of Shelby, Ohio, I recently renovated a kitchen, which you see in the before and after photos of this article, for a local Mansfield couple.
Quite the successful decorating…for a modern makeover. Wouldn't you agree?