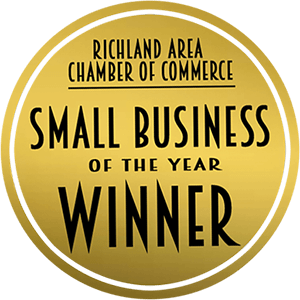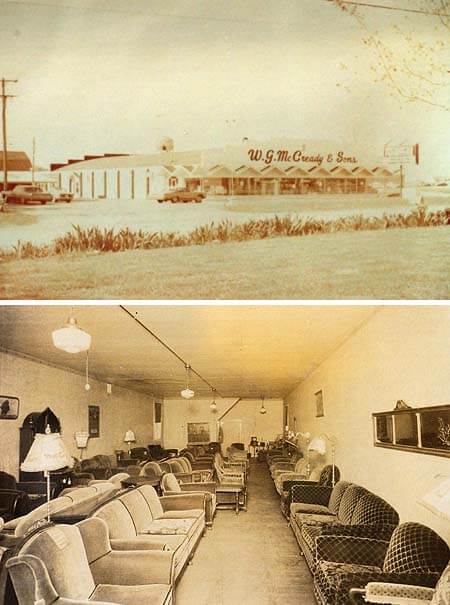 W.G. McCready began a family legacy of selling furniture in this area in a store that was located on the square in downtown Mansfield, Ohio. He moved the business to Lexington, Ohio, and then to Lucas, Ohio, where he stayed for many years. W.G. McCready established his business on the solid principles of hard work, integrity, customer service, and selling quality furniture. "The kind of furniture that you could hold your head up high and look them straight in the eye when you passed someone you had sold to," he would state.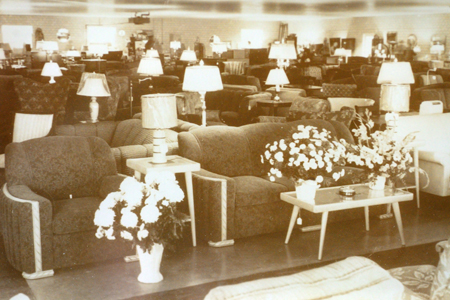 W.G. McCready purchased a farm on West 4th Street and with the help of his sons, Don and Bob, built W.G. McCready and Sons Furniture, "The Big Country Furniture Store." Bob and Don followed their father's philosophies regarding business and always pleased the community with their "Whale of a Sale!" events. McCready Interiors opened at the Johnny Appleseed shopping center and then was eventually added to the West 4th Street location.
After the closing of W.G. McCready and Sons, W.G.'s grandson, Tom McCready, along with designer Bob Montague, opened McCready Interiors in the SugarBush Square complex in downtown Mansfield. Tom ran the business while Bob continued to wow the Mansfield community with his outstanding design skills and gregarious personality!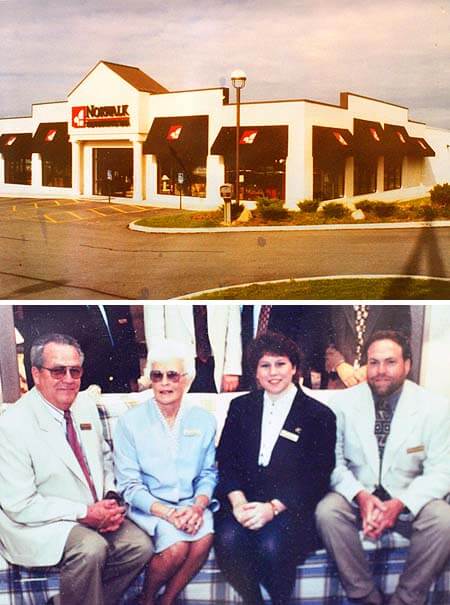 Tom and Bob McCready, along with Tom's wife, Julie, opened Norwalk The Furniture Idea on Lexington Springmill Road within eyesight of the former McCready building on West 4th Street. Hard work, integrity, customer service and selling quality furniture continue to be their business philosophies. "I'm running a business that would make my grandfather proud, and one that my father continues to be a part of even as he approaches 80," stated the third generation McCready.
Tom and Julie decide to bring back McCready Interiors to their existing store and add the name to the building. "We wanted to highlight our family legacy and remind the community that not only do we sell great furniture, we also offer residential and commercial design services as well," explained Julie McCready.
Honoring the Past with Our Site to the Future
Tom and Julie's eldest son Graham joined the business in June of 2018 to continue his family's legacy as a provider of quality furniture and excellent customer service in the Mansfield, area.